Additives for acid copper baths
GMF, elektronics, copper foils, white bronze
Our additives for acid copper baths are ideally suited for decorative processes, surface finishing (GMF) and with copper films for electronics applications. Do you have a special matter you would like to discuss with us or would you like further information? Then please contact us. We are happy to help you.
GMF
General Metal Finishing
Decorative copper layers serve as brighteners and levellers. The copper layers offer improved corrosion protection and are applied underneath the bright nickel layer. In addition to this, copper layers increase the ductility of the metal layer system.
The focus in the decorative segment is especially on levelling. Often used here are dyes that are not easily soluble and require complicated production processes. RASCHIG has recognised the need for dye-free copper baths and, with RALU®PLATE CL 1000, developed a top leveller of the highest quality that also demonstrates extremely low consumption. Your decorative surfaces will shine brilliantly with it.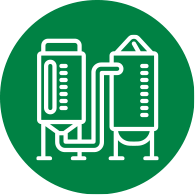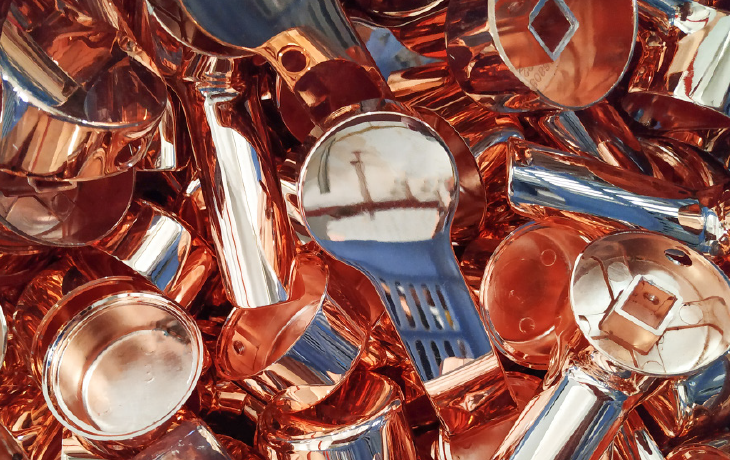 Top levellers of the highest quality
Use without colourants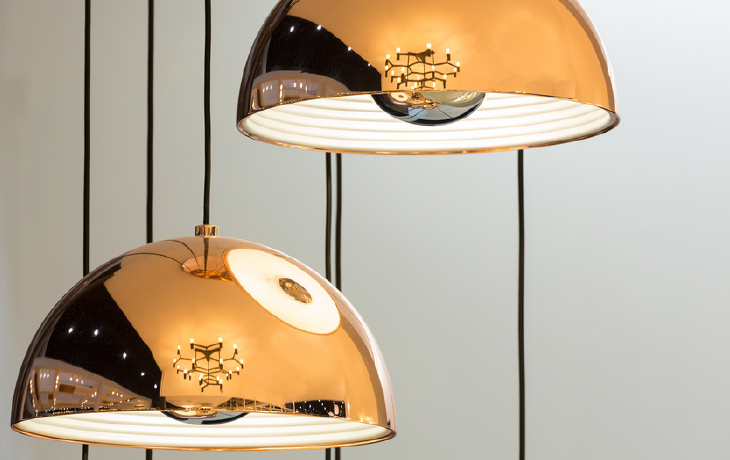 RASCHIG leveller
RALU®PLATE CL 1000
Electronics
Computer components
In the electronics segment, acid copper baths are used especially for circuit boards and semiconductors. The most important properties of our additives in the process are meant to assure the separation from the copper lengths and a connection of various levels of the circuit board or of the semiconductor for the interlayer connection of drilled holes. For this reason, copper layers for electronics must have good scattering and ductility in order to prevent cracks. In this way, we also enable use with flexible circuit boards. Because copper baths for electronics are significantly less concentrated than for decorative separations, better scattering is ensured.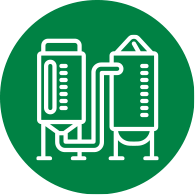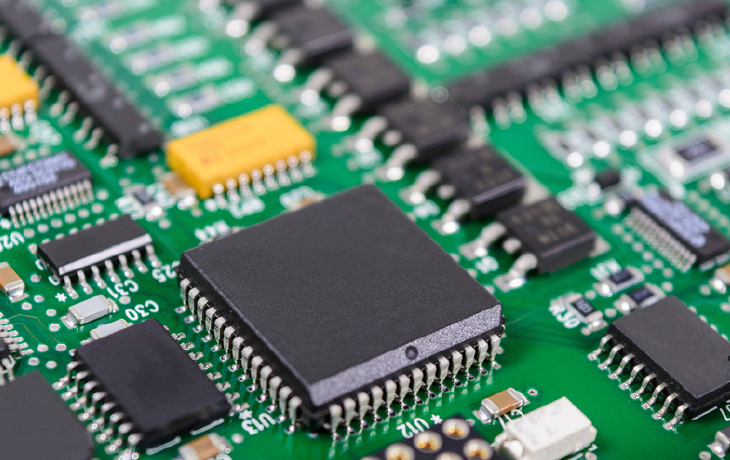 Copper layers for electronics
Good scattering and ductility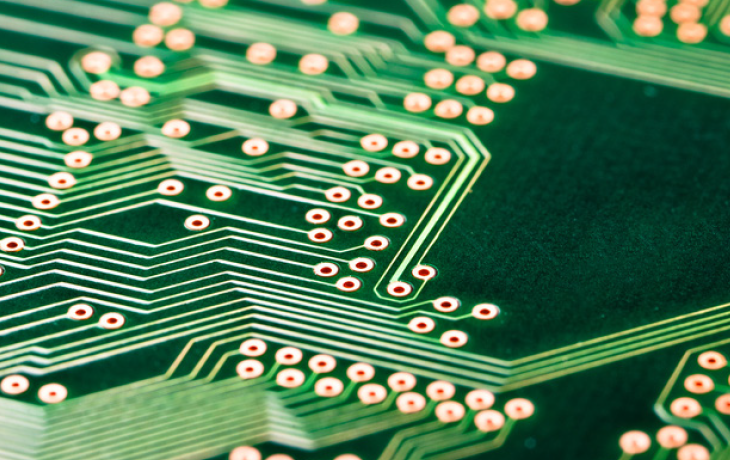 Copper foils
Electroforming
A different process is used for the separation of copper foils than with the acid copper baths: instead of coating a surface with copper, layers of the metal are separated. This process is also referred to as electroforming. A roller is first activated as a cathode and dipped into a copper electrolyte, which causes the copper on it to separate.
Once the layer thickness necessary for it to be self-supporting following detachment from the cathode has been achieved, the separated metal is removed from the roller as a foil. RASCHIG offers RALU®PLATE SPS to this purpose.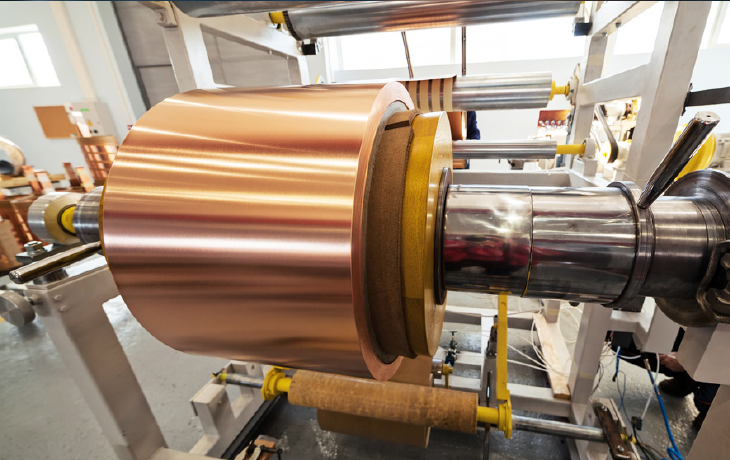 Copper foil for dipping
into copper electrolytes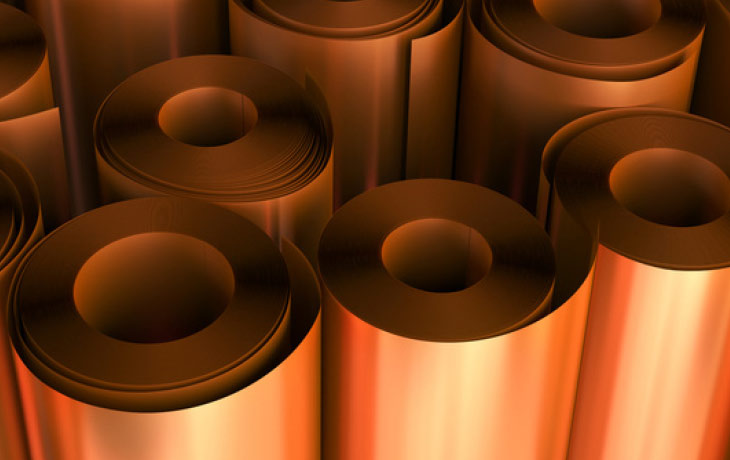 RASCHIG top brightener
RALU®PLATE SPS
White bronze
with antibacterial and antiallergenic effect
White bronze or silver bronze is an alloy of 55 % copper, 35 % tin and 10 % zinc that resembles bright nickel visually. The special feature here, however, is the wear resistance, which is why white and silver bronze are often used for clothing buttons as an alternative to bright nickel.
Due to the antibacterial and antiallergenic effect, white bronze is a popular application for door handles in the medical sector. With RALU®FON CAS-OH, RASCHIG has developed a premium additive that also meets the highest standards.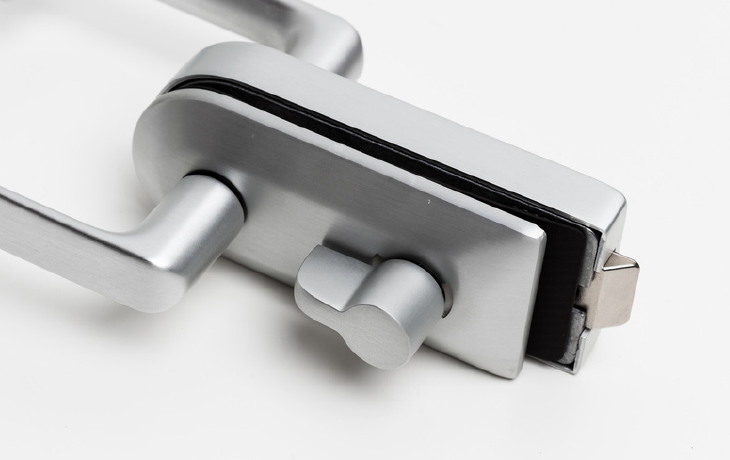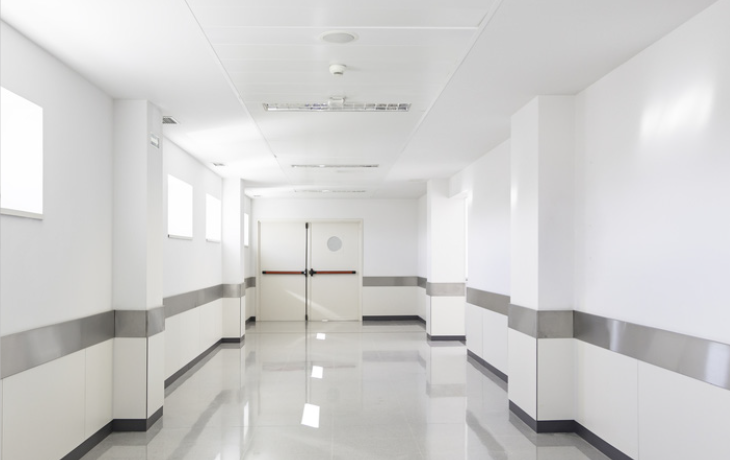 RASCHIG Nickel Stripper:
RALU®FON CAS-OH